Musician and entrepreneur Jaden Smith is looking to open the I Love You Restaurant, a vegan eatery that helps feed people experiencing homelessness. Smith—son of celebrity couple Will and Jada Pinkett Smith—spoke with Variety about the venture. "It's for homeless people to get free food," Smith said. "But if you're not homeless, not only do you have to pay, but you have to pay for more than the food's worth so that you can pay for the person behind you."
While Smith has yet to share additional details about when and where the first I Love Your Restaurant will open, the concept is a brick-and-mortar location of a food truck Smith launched in 2019 on his 21st birthday. The vegan food truck first popped up to feed the houseless community of the Skid Row region of Los Angeles before moving on to New York City. "I Love You Restaurant is a movement that is all about giving people what they deserve—healthy, vegan food for free," Smith said.
Smith also partnered with vegan chain Cafe Gratitude in 2019 to create the I LOVE YOU Bowl, which served the bowl at its four locations to raise funds for 10,000 free bowls to be served through Smith's I Love You Restaurant.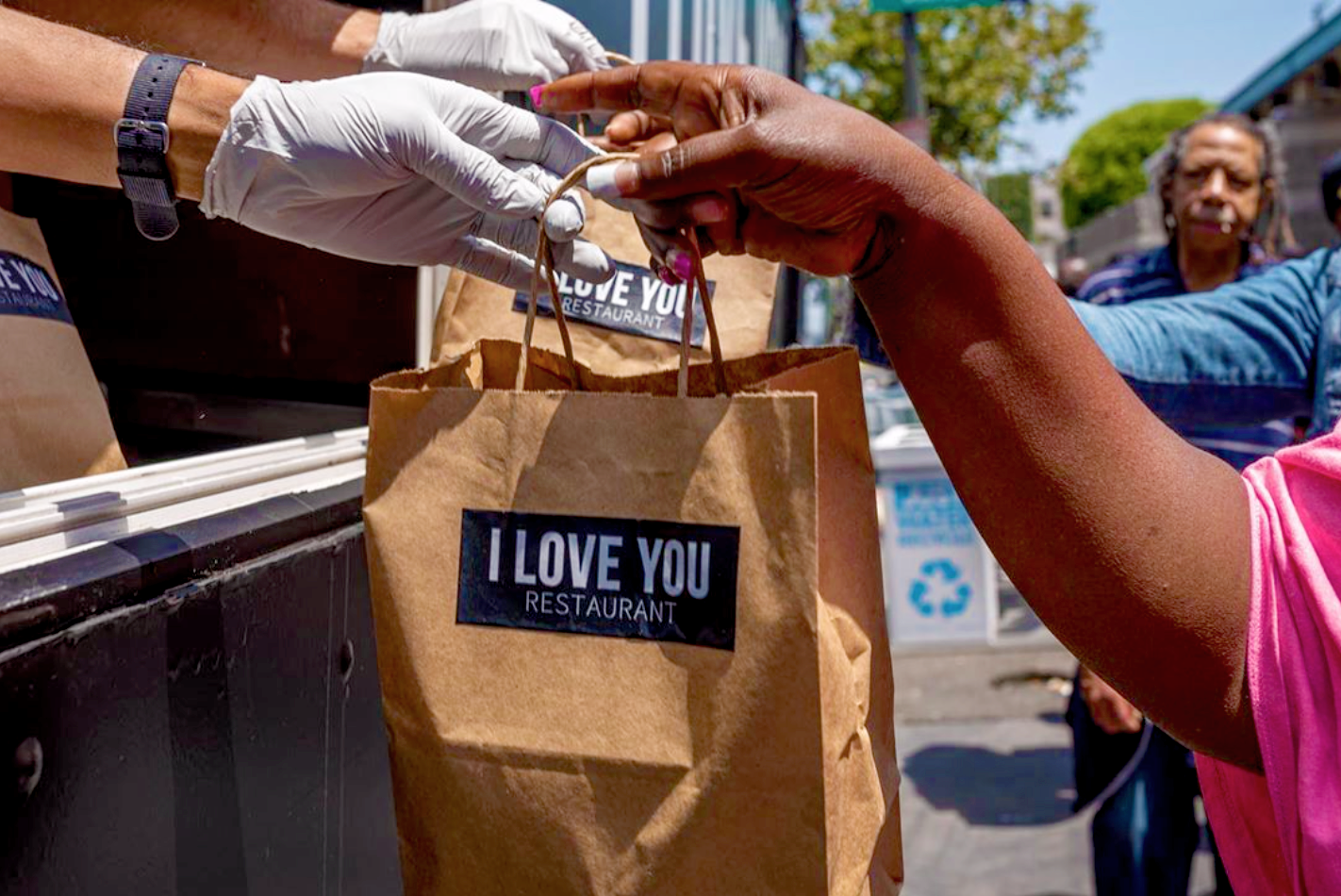 Jaden Smith's vegan ventures
In addition to the I Love You Restaurant concept, Smith is supporting the plant-based movement in a variety of ways. In 2019, Smith joined a long list of celebrity investors in plant-based company Impossible Foods and took to Twitter to urge his millions of followers to ditch meat. 
The entrepreneur also co-owns sustainable water company JUST Water with his father and replaced 19,000 plastic bottles with his paper cartons at Virgin Sport ASICS London 10K race in 2019. Smith is also making waves in the fashion industry and partnered with athletic brand New Balance to design his own vegan sneakers. Last year, the NB for Jaden Smith Vision Racer launched in a Wavy Baby Blue colorway and a bright pink version of the vegan shoe debuted this week (and…