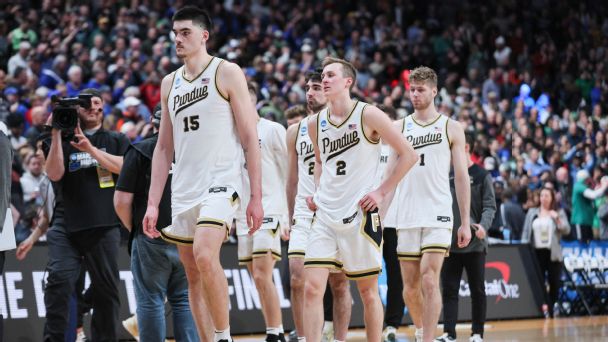 We were waiting patiently for a storyline to emerge out of Friday's action — well, we got the biggest one possible.
Fairleigh Dickinson stunned the nation by beating Purdue 63-58, only the second 16-over-1 upset in NCAA tournament history. The Knights were 4-22 last season, hired head coach Tobin Anderson in May, didn't win either the NEC regular-season title or the conference tournament championship and had to beat Texas Southern in the First Four just to get to Friday's game. The madness of March, personified.
Nothing else will be able to touch FDU's win, but can any of the remaining double-digit seeds — No. 14 Montana State, No. 13 Kent State, No. 11 Arizona State — add to the craziness of Friday night?
— Jeff Borzello